Rap Artists
This page is dedicated to our customers, rap artists, and their success in using beats produced by Don Perinion in albums and performances. If you are a customer of DonBeats who wants to be on this page, please contact us!
In the past 17 years DonBeats has been worked with hundreds of rap artists! Here we will present just some of the people we have worked with.
Rap Artists
SOKLY CHEY
Sokly Chey dabbled with music for fun since the early 2000s. He started seriously working on his music 2016.
Sokly Chey is a hip hop artist based out of St. Thomas, Ontario. Have also lived in Toronto, Hamilton and London, Ontario. Born at Un refugee camp in the mid-80's. Been in Canada since the late 80's.
Album: Honour Glory Gratitude (2022)
Link:
 
>
KENN RETRO
The hip hop wonder Kenn Retro used two music compositions produced by Don Perinion (DonBeats). The songs are called 'Benji's" and "Legends" and are featured in his album "The ID EGO & SUPEREGO". You can find the album here The Id Ego and Superego Also check out his Facebook Kenn Retro
DOUG-E
Doug-E, top class artist from Texas. He bought one of our exclusive beats and  just killed it with his flow and nice vocals.
Christopher DeLoach
Christopher DeLoach recorded 2 tracks using beats produced by Don Perinion. Another skilled artist who made the right choice.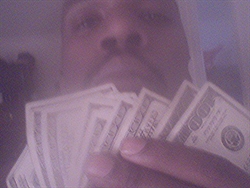 MARX SICKMIND & TU P
Marx Sickmind and Tu P are using a beat by Don Perinion in their song "March is Long". Find them on Facebook – TU P and Marx SickMind
Hip Hop Beats For Sale, Lease Beats
Herra Harmaus
Rap artist Herra Harmaus from Finland recorded 6 songs using beats produced by Don Perinion. All of his songs are mixed and mastered by Don Perinion.
I am Herra Harmaus, starting underground artist from Finland. In Finnish Herra Harmaus means, Mr. Greyness, rooting to depression I am experiencing. My music sounds like what I feel. It delivers emotional feelings without knowing the language. I like to make music, which has got a purpose.
My friend Eerik is my sound assistant. He is featuring singing artist and takes care of the recording process.
Official Website
Instagram
Facebook

JIMMY Z ATL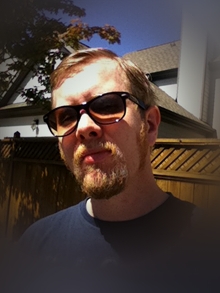 Jimmy Z ATL picked one of our beats for his song "Digital Gangsta". You can check it out here >
ERIC JAMES
Eric James of Changed Man Productions is using several compositions produced by Don Perinion in his new album "My Life". The mission of Changed Man Productions is to empower inner city youth to become leaders of character, vision and action in their communities by challenging their creativity and equipping them with the skills and the motivation to become a Product of C.H.O.I.C.E.
Exclusive Beats by DonBeats
ARLORA BROCK
Gospel artist Arlora Brock has used one of our instrumentals for her first single "Child of God" Find her on Facebook – Arlora Brock
For West Coast Beats visit our dedicated page located in the website menue.
JML
JML is using five joints produced by Don Perinion for an album full of soul-punching music with a new style and sound! "Jabiru Landing" is the perfect mix of soft and hard styles, with strong, powerful lyrics to move your heart and mind.
Keep your head bouncin' to a smooth flow that is upbeat and positive. It's hip-hop music for 'em all.
Rap Artists
©2005-2022 DonBeats.com