Hip Hop Beats For Sale, Exclusive Beats, Rap Beats For Sale, Rap Instrumentals, Trap Beats
Hip Hop Beats For Sale, Rap instrumentals, Exclusive Beats For Sale, Rap Beats For Sale, Cheap Beats 
Professional Hip Hop Beats For Sale | Exclusive Beats For Sale
    Rap Instrumentals | Rap Beats | Trap Beats
ROYALTY-FREE ! 
All exclusive beats ($79-$199) can be sold only once. 
Produced by Don Perinion
Exclusives
$99-$199
Never Been Offered For Leasing
Beat Can No Longer Be Sold
Untagged Quality WAV File
Track Outs (Stems)
BPM Inf.
Signed Contract
Royalty-Free
Delivery To Your Email Within 24 Hours
How To Purchase
Steps
1. Use the beat player to choose the beats you want
2. Click the basket icon of the beat to buy it , (or add to the cart)
3. Enter your email and names
4. Click "Purchase". We accept PayPal and credit cards
5. If you don't see the Credit Card payment option, click the "Create an Account" button under the PayPal login button and it will enable the credit card option
6. Your beats will be delivered to your email within 24 hours
Mixing And Mastering
$50/song
Mix And Master Of Your Song
Syncing All Parts Of The Vocals To The Rhythm
1 Revision
Delivery Within 48 Hours
DISCOUNT - $400/10 songs
FREE Mix And Master If You Purchase A Bundle Of 5 Or More Beats
DISCOUNT CODES!
3 OR MORE EXCLUSIVE BEATS - 20% OFF (code "20percent")
5 OR MORE EXCLUSIVE BEATS - 30% OFF (code "30percent")
All 88 exclusive beats  - $5200 
Use the codes in the checkout process.
ALL PURCHASED BEATS FOR SALE COME UNTAGGED !
The beat previews in the player are not presented in their full length.
The purchased exclusive beats come with full length - 3 verses (16 bars each), 3 or 4 hooks (8 bars each) and outro (8 bars).
2 exclusive rap instrumentals - $180, 4 exclusive rap instrumentals - $320, 10 exclusive rap instrumentals - $600, 20 exclusive rap instrumentals - $1000, Buy All 96 Exclusive Beats For Sale - $4000
100% Original Hip Hop Beats For Sale
All hip hop beats for sale on this website are entirely composed by Don Perinion. All rhythms and melodies are programmed and composed by the producer without any use of pre-made commercial loops and melodies from sample packs. In the beatmaking process are used quality instruments from KORG, Roland and AKAI.
Top Quality Exclusive Beats For Sale
First class, professional rap beats for sale, all options included, low prices. THAT'S DON BEATS - EXCLUSIVE BEATS ONLINE SINCE 2005 ! ! ! Cheap beats, elite sound, for elite artists.
19 Years Of Experience
Exclusive beats,  hip hop beats, rap instrumentals from experienced hip hop producer and MC!
Secure Website
DonBeats is registered in 2005 and is online for 18 years. We have hundreds of satisfied customers. Protected payments with SSL certificate . Available payments with PayPal, all credit cards , Western Union.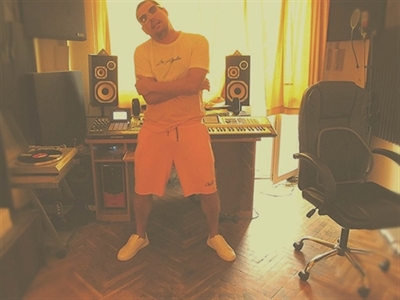 FAQ
Contact Us
 HIP HOP BEATS FOR SALE
Produced by Don Perinion (DonBeats)